Press
For media inquiries, contact the Women's LIVE Artist Studio Publicist
Vee L. Harrison, at 331-258-4962 or veelharrison@gmail.com.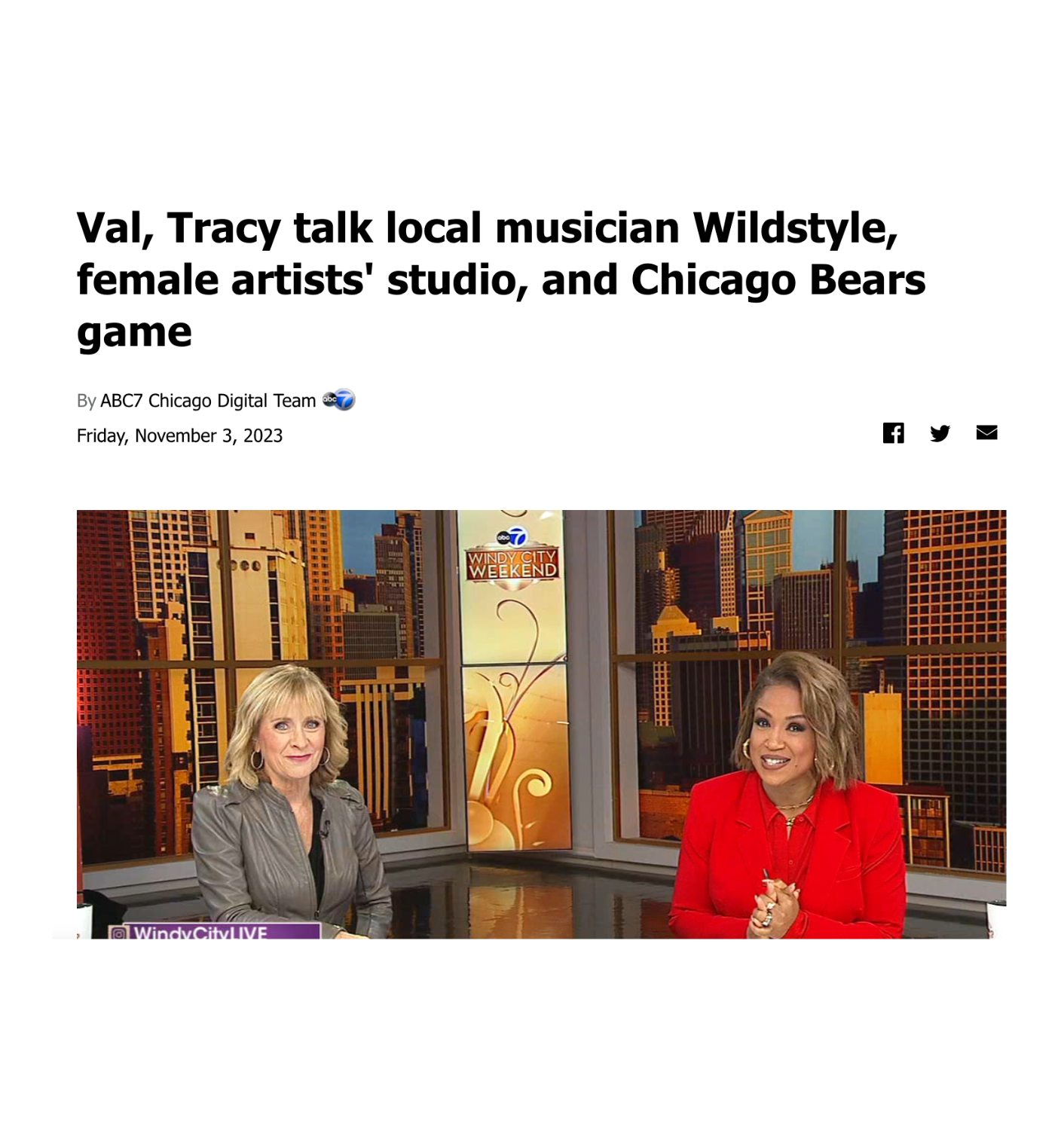 WLAS Mention on Windy City Live, Channel 7 ABC Chicago
The passionate ladies from the "Women's Live Artist Studio" in Navy Pier have been selected to participate in the SCOPE Miami Beach Art Show in Florida this December!
This is a dream come true for the women, but to turn this dream into a reality, they are in need of support and donations.
Their Navy Pier hub is not just an art studio, but a space where local, talented women and artists can express their creativity.
Watch Video
FOR IMMEDIATE RELEASE
FOR IMMEDIATE RELEASE
Dynamic Women's Art Community Secures Spot at SCOPE Miami, Seeks Funding for December Showcase
Chicago, IL - October 24, 2023 — Women's LIVE Artist Studio (WLAS), a diverse and dynamic community of thirty women artists spanning five generations, has made a significant impact on Chicago's art scene at Navy Pier. Throughout the year, these talented artists have exhibited their work, captured the local community's attention, and garnered media recognition.
WLAS proudly announces its participation in Art Basel 2023, where six local artists will showcase their talents. They invite art enthusiasts and advocates for gender equality in the arts to join their mission of fostering inclusivity and equity in the art community.
WLAS offers a unique opportunity for visitors to witness the creative process through daily live art demonstrations, highlighting that it's about more than just selling art. According to artist Dana Todd Pope, "Our presence at Navy Pier brings life to the city. The presence of art and cultural activities in an area has been shown to not only enrich the community, but also contribute to a reduction in crime rates, making it a powerful catalyst for positive change. Everywhere there's art, there's good energy."
Co-founders Dana Todd Pope and Martha A. Wade are dedicated to spotlighting women artists from diverse backgrounds, providing a platform for original artwork, prints, handmade garments, jewelry, and more. Their efforts extend beyond promoting art; they cultivate a strong sense of community while educating the public on the nuances of fine art practice and its intrinsic value.
In an exciting development, WLAS was selected to attend SCOPE, Miami Beach's largest art show, attracting 107,000 attendees, and featuring artists from around the world. Pope and Wade lead a GoFundMe campaign to raise funds for this endeavor, already securing $12,000 through private funding sources. WLAS recently received the Curatorial Award for Excellence from the SCOPE jury.
Martha A. Wade emphasized, "The opportunity to showcase women artists at SCOPE Miami is such a big deal. Women's LIVE Artist Studio is an entire community effort to highlight the diversity in art. Empowering and supporting minority women is not just about helping a specific group; it's about enhancing the well-being and prosperity of society as a whole."
To support Women's Live Art Studio, donations can be made online at https://gofund.me/91b7b9e4. Both individual and corporate sponsorship packages are available.
"Every dollar counts because the mission is tremendously important to the art community," Pope added. "Time is of the essence, and all support is appreciated."
For media inquiries, contact Women's Live Artist Studio Publicist Vee L. Harrison at 331-258-4962 or via email at veelharrison@gmail.com.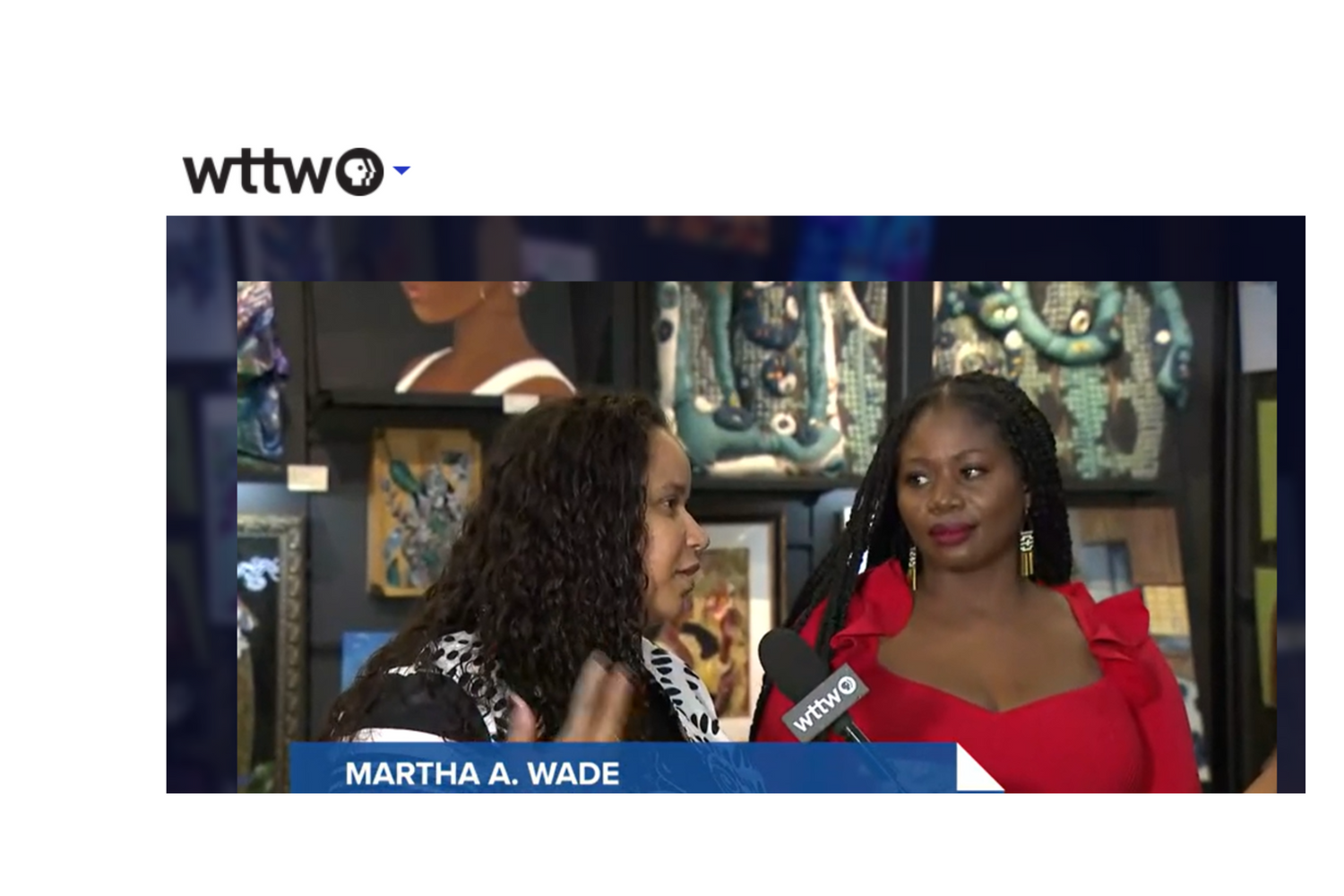 WLAS Featured on PBS
Women's LIVE Artist Studio founders Martha A. Wade and Dana Todd Pope are featured in "Navy Pier Exhibit Showcases Artists in an Untraditional Way" on Chicago Tonight.
WTTW also sits down with WLAS Artist, Candace Hunter to discuss what it means to be part of this empowering exhibit.
Local artists paint, draw and create artwork live at Navy Pier with the Women's Live Artist Studio.
WATCH NOW